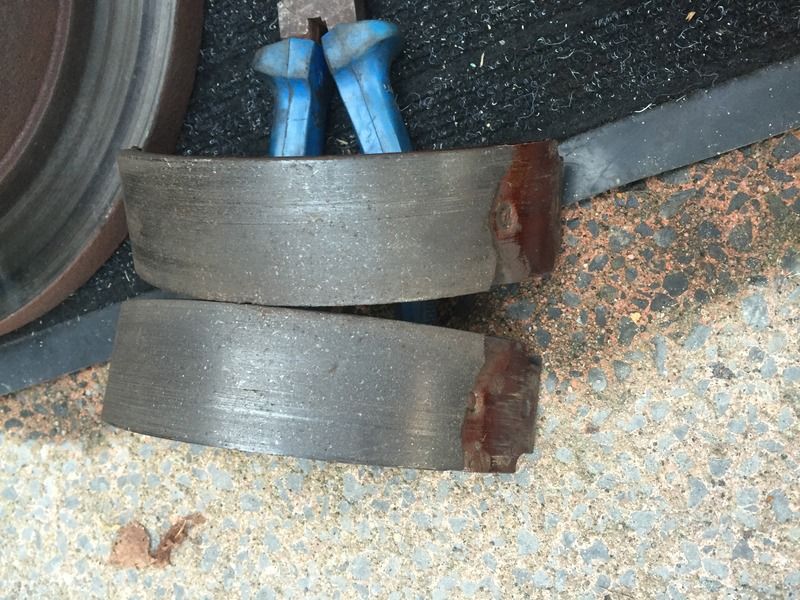 As you can see in the pics the same end of the friction material in both shoes has broken off. It's the end by the handbrake cable linkage Not the adjuster side.
This was in the drivers side, the passenger side was ok.
Any ideas why this would happen? Could it be sticking handbrake cable?
Thanks.